The key feature for Enteral feeding pump is safety of nutrient delivery. With the safe system, BAITONG series Enteral feeding pump can guarantee a safe nutrient delivery with the following features:
1. Comply with electromagnetic compatibility standards and medical electrical appliances safety standards, and enhance the ability to resist electromagnetic interference
2. The overall sealing performance of the main engine with the pump door design is strengthened to prevent the nutrient solution from accidentally entering the main pump
3. The integrated design of the power supply seat, the heater seat (Link-06-1), and the connector on the main unit are dedicated, and cannot be interchanged with other brands to ensure that the main unit uses a power supply that meets the medical electrical safety standards
4. Equipped with a waterproof sound outlet to increase the volume of the speaker, and notity the medical staff of the feeding pump alarm in time
5. All alarm sounds are continuous. After the alarm, the alarm will stop only after human intervention, such as "task completed, pause timeout" alarm
6. With "pre-prime completed, power cord off" alarm, suitable for hospital use.
7. A liquid outlet is added under the heater compartment to prevent nutrient solution from being stored in the heater (Link-06-1) compartment and is easy to clean
8. The key structure design has passed 10,000 life inspections (internal testing by the company)
9. The solid infusion clamp structure can be repeatedly disassembled and assembled, and it is portable
10. With the prompt function: "Do not heat under the battery, recalculate the task, please set the parameters", use it at a glance (Link-06-1)
11. With the function of clearing parameters, simplify the setting process
12. Certification: CE 0197, ISO 13485
13. Customization: Language customized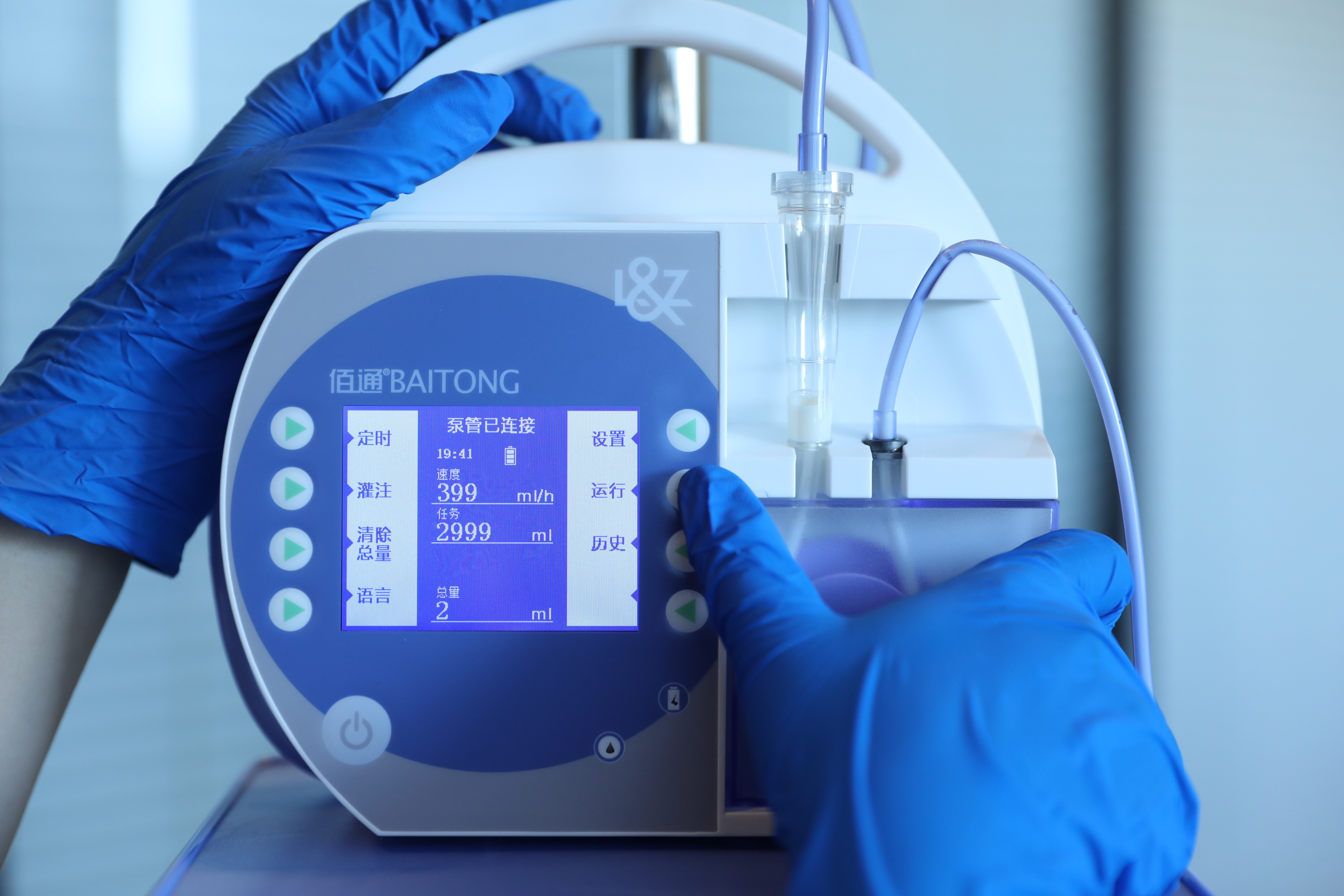 ---
Post time: Sep-22-2021